GPRO PC's computer repair department provides fast, local repairs on all makes and models of computers, laptops and servers. Our trained technicians will work closely with you to determine the computer problem and work fast to perform the computer repairs at our convenient Vancouver service centre.
If your computer is locking up or running slowly, we have the solution. Our skilled technicians can quickly diagnose the computer problem and often perform the repairs while you wait.
Computer Trouble? Contact Us Today!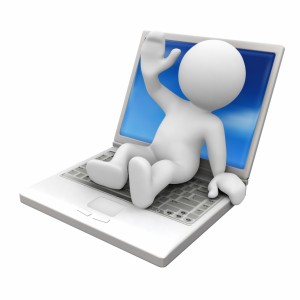 Our PC Repair services include HP Notebooks, Laptops, Desktop and Servers; Toshiba Notebooks and Laptops; Asus Notebooks, Laptops and Desktops; Acer Desktops, Laptops and Notebooks; MSI Notebooks and Laptops; Dell Notebooks, Desktops, Tablets and Laptops.
Plus we can repair all non-name brand desktop computers, laptops, tablets and servers at our Vancouver computer repair depot.
We can diagnose and fix the following hardware problems plus much more:
Computer Blue Screen of Death
Windows upgrade or clean installation
Computer Not Responding or Freezing
Computer or Laptop is very slow
Computer or Laptop Boot Problems
Bios power or Password Removal
Black screen shows disk read error
Windows password recovery
Computer won't start or no Power
Computer Tunes Ups
Overheating problems, CPU Fan
Email Problems and Setup
Hard Drive crashes or freezes
Windows cannot bootup to desktop
Computer shuts down automatically
Computer keeps restarting
Laptop Power jack broken
Windows XP downgrade
Computer noise
Lost network connection
Computer Fan error
Wireless network unstable
Laptop LCD problem
Cannot connect Internet
No sound output