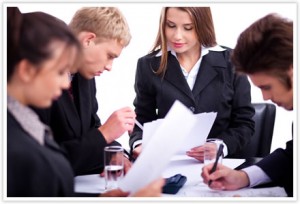 GPRO PC Business Solutions offer large-scale IT solutions for small and medium sized business. Designed to support the growth and development of your company, our IT services help you meet the challenges of the digital marketplace.
We offer following Business Solution options:
Network Infrastructure
In the age of IT, nothing is more vital to keeping your company efficient, connected and competing with the outside world than your network. It's the backbone of your technology infrastructure, bringing together employee workstations, servers, printers and a mountain of business knowledge. Whether you need a network for a small team, video or telecom servers or want to take a multi-tiered network to the next level, our Network Infrastructure Business Solution is the answer.
Business Systems Consulting
Whether you run a sales office, retail locations or corporate space, our experts can help make sure you are up to date with the latest software and hardware. Ask us for a free consultation appointment today
Backup and Disaster Recovery
Information is all about data and your business has lots of it. Company data is the lifeblood of your organization. When it comes to keeping it safe and secure, redundancy is a good thing. From emails and document sharing, to website and server files, protect your data with our Backup and Disaster Recovery Business Solutions.
Affordable setups, simple and efficient operation, long lasting data protection.